My commercial work incorporates a variety of photographic approaches while my clients include The Telegraph, W Mag, Publicis, Interbrand, Rose Design, Guernsey Museums and the London Southbank University.
To make viewing easier I have a separate 'commercial work' website which can be seen at
www.jasonwilde.net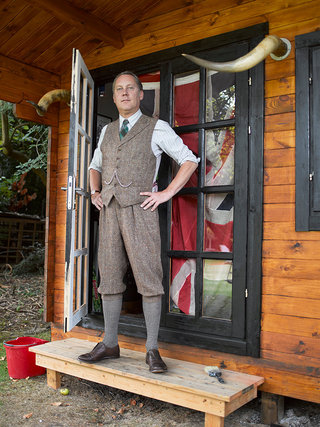 Clients
Interbrand, Telegraph Magazine, Rose Design, W Mag, Publicis, Figtree Design, Independent Magazine, Guernsey Mueum, National Lottery, Conran Design, Column Design, Fox Kalomaski, R&D&Co, Camden Education Department, D&AD, Orange, Guernsey Photography Festival, London Southbank University, Old Vic, Tate Britain, Stonehaven, Affordable Art Fair, Catch 22, National Academy of Parenting Practitioners, Sue Ryder, Barrow Cadbury Foundation, Pizza Express, The Roundhouse, Barnardos.
People Photographed
Jim Moir (Vic Reeves), Peter Saville, Bill Deeds, Robert Winston, Helene Darroze, Marc Forster, Georgio Locatelli, Gilliam Wearing, Ron Arad, Laura Santini, Sue Harmsworth, Michael Pelham, Selina Blow, Beryl Cook, Nick Broomfield, Carlos Acosta, Peter Nichols, Johnnie Boden, Denis Healy, Nicholas Parsons, Pure Evil and 2000+ members of the public for Jason Wilde's Free Portrait Studio .